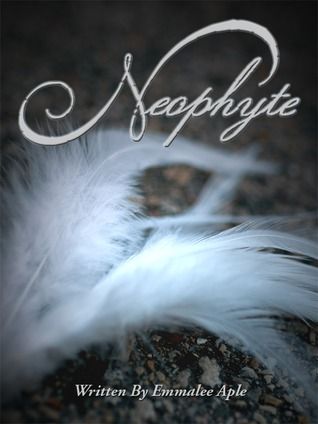 Genre:
YA Fantasy
Publication Date:
February 22, 2012
Format:
ebook
Source:
Gifted by author for PR & PU's Read to Review program at Goodreads.
Rating:
4/5 Stars
Goodreads Summary:
Addisyn White thought she had her new life, her after life, all figured out. Granted death had not brought her to the pearly white gates, she hadn't even left Earth. But death had its perks; she got to live forever with her best friend and her assigned Link of Angels, in a beautiful beach house. Even with the changes she was going through to turn her human body into an angelic one, everything seemed pretty easy. Until a gray winged angel comes into her life, then all the secrets and lies her Link had been keeping start crumbling away, exposing a whole new world of dangers she didn't even know about.

Now Addisyn must fill in the blanks before things escalate too far. Will she save her Link? Or will she be buried in their secrets forever?
My Opinion
Note: The honest review is in no way influenced by the source of the ebook.
Neophyte started with Addisyn White being captured by Sebastian, whom she thought was Greysan. She only realized it when she saw his wing--it was grey instead of its usual white. Then she realized she was in danger. The rest of her Angel Link came to her rescue trying to negotiate terms with Sebastian and getting him to let go of Addi. Greysan commanded Addi to "bloom" and unable to resist his order, her wings popped out forcing Sebastian to let go of her and he was attacked by her Link. Sebastian was killed by Greyson and the group turned mournful. Addi didn't understand what was going on... Who was Sebastian and what did he want from her? And Sebastian was saying something about his Link. Will her own Link answer her questions? Or will she have to find them on her own?
Neophyte is an Angel story, where Angels are either born or changed. It was revealed later than Addi died in her school's cafeteria and was reborn as angel 3 days later and her Link was already there for her. It would take her a full 5 years to complete the transformation from human to Angel and she has 2 more years to go. Hence, she was currently a half-angel. This concept interesting, a little different from the other Angel stories. The author did a good job in explaining the whole process and Addi's struggles to go through them as well as how she fought for some answers which her Link wouldn't provide her. I also like her characters, both good and evil. They are realistic enough for me to relate to them easily. The story flowed pretty smoothly, except for the beginning where the plot jumped from present to past and present again. It was a little confusing. I had a lot of questions in my mind when I read the first few chapters and was left confused again, but everything was slowly explained over the rest of the story.
Overall, Neophyte is an enjoyable Angel story once I've got through the first few chapters.
4/5 Stars for Neophyte. Looking forward to the next book in the series.
Teasers:
- "Will you be my date to the prom?" As the words finally slipped from his mouth, I nearly fainted on the spot. I felt giddy, but I refused to let it show. This was almost as good as him professing his undying love for me and proposing on the spot.
- "Are you two going to stand there staring at one another all night, or are you going to join us for dinner?" Hunter's voice came from the direction of the rec building.
- Why would they not let me fight? Why was I so precious to them? Farran would be coming after us… after me! Couldn't they see that? The predator always goes after the weakest of the prey!! Perhaps they needed to watch some more National Geographic instead of sports games.
Get a copy: