-What's new in our book scene-
Happy book birthdays!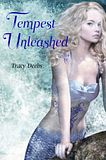 Tempest Unleashed (Tempest #2) by Tracy Deebs
Tempest Maguire is happy with her decision to embrace her mermaid nature and live among her mother's clan within the ocean's depths. Even though training to one day ascend the throne for the aging mermaid queen is rigorous, she finds refuge in the arms of Kona, the selkie who first opened her up to her mermaid side.
Buy:
Amazon
,
Kindle
,
The Book Depository
---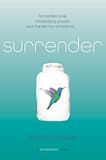 Raine has always been a good girl. She lives by the rules in Freedom. After all, they are her father's rules: He's the Director. It's because of him that Raine is willing to use her talent—a power so dangerous, no one else is allowed to know about it. Not even her roommate, Vi.


---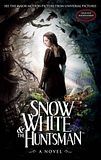 Snow White and the Huntsman by Lily Blake, Evan Daugherty, John Lee Hancock, Hossein Amini
A breathtaking new vision of a legendary tale. Snow White is the only person in the land fairer than the evil queen who is out to destroy her. But what the wicked ruler never imagined is that the young woman threatening her reign has been training in the art of war with a huntsman who was dispatched to kill her.
Buy:
Amazon
,
Kindle
,
The Book Depository
---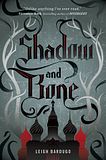 Surrounded by enemies, the once-great nation of Ravka has been torn in two by the Shadow Fold, a swath of near impenetrable darkness crawling with monsters who feast on human flesh. Now its fate may rest on the shoulders of onelonely refugee.


---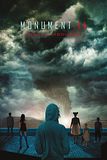 Monument 14 (Monument 14 #1) by Emmy Laybourne
In Emmy Laybourne's action-packed debut novel, six high school kids (some popular, some not), two eighth graders (one a tech genius), and six little kids trapped together in a chain superstore build a refuge for themselves inside. While outside, a series of escalating disasters, beginning with a monster hailstorm and ending with a chemical weapons spill, seems to be tearing the world—as they know it—apart.
Buy:
Amazon
,
Kindle
,
The Book Depository
---
Amelia—still caught between life and death—must fight for every moment of her relationship with the human boy Joshua. They can hardly even kiss without Amelia accidentally dematerializing. Looking for answers, they go to visit some of Joshua's Seer relatives in New Orleans. But even in a city so famously steeped in the supernatural, Amelia ends up with more questions than answers…and becomes increasingly convinced that she and Joshua can never have a future
---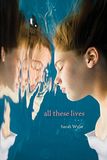 All These Lives by Sarah Wylie
Sixteen-year-old Dani is convinced she has nine lives. As a child she twice walked away from situations where she should have died. But Dani's twin, Jena, isn't so lucky. She has cancer and might not even be able to keep her one life. Dani's father is in denial. Her mother is trying to hold it together and prove everything's normal. And Jena is wasting away. To cope, Dani sets out to rid herself of all her extra lives.
Buy:
Amazon
,
Kindle
,
The Book Depository
---
Whitley Johnson's dream summer with her divorcé dad has turned into a nightmare. She's just met his new fiancée and her kids. The fiancée's son? Whitley's one-night stand from graduation night. Just freakin' great.
---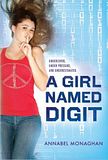 A Girl Named Digit by Annabel Monaghan
Farrah "Digit" Higgins may be going to MIT in the fall, but this L.A. high school genius has left her geek self behind in another school district so she can blend in with the popular crowd at Santa Monica High and actually enjoy her senior year. But when Farrah, the daughter of a UCLA math professor, unknowingly cracks a terrorist group's number sequence, her laid-back senior year gets a lot more interesting.
Buy:
Amazon
,
Kindle
,
The Book Depository
---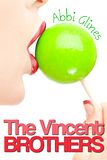 He may have given her up without a fight, but Sawyer Vincent is far from over losing the girl he's loved all of his life. Instead of giving up his best friend and the girl he thought he'd spend forever with, he gave Ashton and his brother Beau his blessing. However, adjusting to seeing Ashton wrapped up in Beau's arms isn't easy.
Buy:
Kindle
---
Are you interested in any of today's new titles?
I'm itching to get Shadow and Bone. Plus, A Girl Named Digit sounds good as well. What about you?
Support my blog buy following the purchase links.