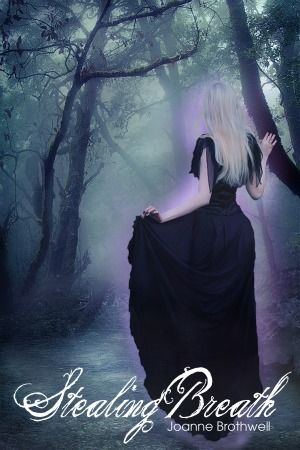 Stealing Breath by Joanne Brothwell
Series: Stealing Breath #1
ebook
Published March 9th 2012 by Crescent Moon Press
Genre: New Adult Paranormal Romance
Source: From author in exchange for honest review
Rating: 3.5 Stars
Deep in the backwoods of North Dakota, twenty-one year old Sarah Ross is searching for a missing child when she is attacked by a glowing-eyed, transparent... creature. Sarah survives, destroying the monster by using mysterious abilities she didn't even know she had. Bloody and bruised, Sarah flees the scene and runs directly into Evan Valente, a handsome, charismatic stranger who helps her back to safety. But what is Evan doing out in the forest at five in the morning? Turning to a healer, Sarah is shocked to learn her eyes bear the mark of the Indigo Child-an evolved human with the ability to feel the emotions of others. But her indigo aura also makes her an easy target for those who wish to consume her powerful essence. Soon, Sarah is falling deeply in love with Evan and wants nothing more than to follow her heart and trust that he is the man he says he is. But she can't ignore the lingering feeling that Evan is hiding a terrible secret. The deeper she digs, the more danger she faces, leading her on a course that will force her to face the darkest, innermost parts of her soul.
The author sure knows how to capture a reader's attention. Stealing Breath plunged right into action from the start. I thought it was suitable because I was immediately intrigued, wondering what was the thing that attacked Sarah after she was lured into the house by some sounds. She managed to escape, stumbling into Evan. When the two of them returned to the same house, there was nothing there. She later learnt that it was a Skinwalker that attacked her. What exactly is a Skinwalker? I've never heard of it before I read Stealing Breath but it's enough for me to know that those are ruthless creatures. Yucks.
The story is enjoyable and I was taken by surprise how it unfolded. Stealing Breath kept me sitting on the edge of my seat throughout the book, especially at the turning point. Especially about Evan. I enjoyed reading about the pull between Sarah and Evan, even though I was skeptical about Evan at the start and he was kind of obvious to me.
Indigo child? Sapphire child? Empath? Danger? This book has it all. I'd like to read more about Evan's mother since there seemed to be an intriguing past but wasn't touched on extensively. Nevertheless, it was still an interesting journey with Sarah and Evan!


Stalk the author: Joanne Brothwell