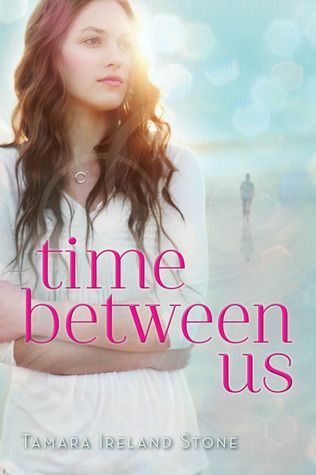 Time Between Us by Tamara Ireland Stone
Published October 9th 2012
Genre: YA
Source: Bought
Buy:
Amazon
,
Kindle
,
Book Depository



Anna and Bennett were never supposed to meet: she lives in 1995 Chicago and he lives in 2012 San Francisco. But Bennett has the unique ability to travel through time and space, which brings him into Anna's life, and with him a new world of adventure and possibility.




As their relationship deepens, the two face the reality that time may knock Bennett back to where he belongs, even as a devastating crisis throws everything they believe into question. Against a ticking clock, Anna and Bennett are forced to ask themselves how far they can push the bounds of fate, what consequences they can bear in order to stay together, and whether their love can stand the test of time.




Fresh, exciting, and deeply romantic, Time Between Us is a stunning, spellbinding debut from an extraordinary new voice in YA fiction.
RATING: 4 out of 5 Stars
This is a story about how Anna, a girl living in 1995, and Bennett, a boy living in 2012, come to know each other. The mystery surrounding the boy was pretty intense from the start, especially when Anna caught him watching her run on the tracks but yet he denied doing the said thing! How can it be?
I thought the whole story was well planned. The mystery just keeps on building and I really enjoyed the audiobook. There's even a panic moment when Anna was held at knife point! (Guess who comes to her rescue and how?) That aside, Bennett is from 2012 after all, and there's bound to be some problems for their continued relationship.
If you love time travel, this book will be great for you! I highly recommend it!