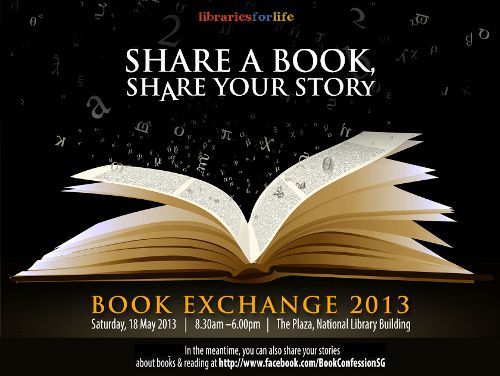 When: 18 May 2013
Time: 8.30am - 6pm
Where: The Plaza, National Library Building
How:
1. Bring your *used books (good condition) to Central Public Library
2. Get exchange coupons
3. Bring coupons on Book Exchange Day and redeem other books!
*Adult and children's fiction and non-fiction books (e.g. cookbooks, travel guides and romance novels) in the four official languages are eligible for exchange. Used library books bought from NLB Library Book Sales are also eligible for exchange. Textbooks, magazines and audio-visual materials will not be eligible for exchange. Each person can exchange up to 50 books.
Easy?
I'll see you there if you're going!