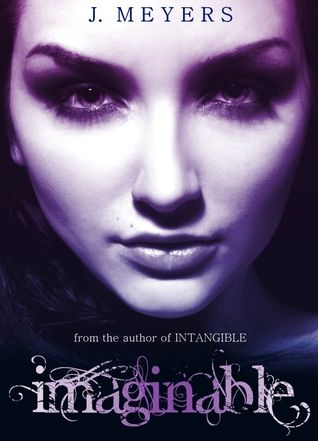 Imaginable
Author:
J. Meyers
Series:
Intangible #2
342 pages
Published April 16th 2013
Genre: YA Paranormal
Source: Review Copy (In exchange for honest review)
Buy:
Amazon
,
Kindle
Twins Sera and Luke Raine's unusual abilities are growing. Sera is healing vampires now, making them human again. And, at times, Luke can actually change the future he Sees.

But Sera's healing has dangerous consequences, and though Luke is altering the outcome of more visions, he can't control them yet.

Now Sera is in danger as the dark creatures of the Realm seek to use her. As Luke struggles to master his gift in order to save his sister, he discovers even more about his powers.

And what he learns just may put him in greater danger than Sera has ever been.
Imaginable is a befitting sequel for
Intangible
. In intangible, we learn about Sera and Luke's abilities and the dangers they faced. Imaginable continued from where Intangible left off. As with Intangible, the bond between Sera and Luke is unique. Also, the cast of supporting characters did a great job in lifting the entire plot and making the story interesting and seemed real.
Vampires are flocking to Sera to request her to heal them, to make them human again, but something seemed off. Sera was told to stop healing vampires but when she did refuse to heal one, she ended up being kidnapped. Luke and the gang must rush to save her, before something bad occurs...
Imaginable uses multiple POVs to tell the whole story and you'll get to read and understand what each character is thinking. Usually, I would avoid reading multiple POVs because it may confuse me but I have no such problem with Imaginable and Intangible. There's more to Sera and Luke's power in Imaginable which surprised me, especially Luke's. How interesting!
There's lots of Luke and Fey's interaction in Imaginable and then there's another Fae guy hovering over Fey. What's going on? And what's with someone from Sera's past coming back into the picture? What will be the future of Sera and Luke? You'll have to read Intangible and then Imaginable to find out.