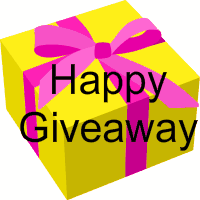 Just for Book Lovers like you!
This giveaway is international and open to all book lovers. It runs from today till the end of April 1 (see the countdown in the Rafflecopter form). 1 lucky winner will get an e-copy of Michelle Madow's Remembrance. This gift is from me to you. Winner will be picked using Random.org. I will email the winner the coupon code for redemption after the giveaway has ended. Good luck everyone! (Remember to come back daily for more chances!)
Goodreads Summary:
Lizzie Davenport has been reincarnated from Regency Era, England ... but she doesn't know it yet.

Then Drew Carmichael transfers into Lizzie's high school at the beginning of the year, and she feels a connection to him, almost like she knows him. She can't stop thinking about him, but whenever she tries talking with him about the mysteries behind her feelings, he makes it clear that he wants nothing to do with her. Reaching him is even more difficult because she has a boyfriend, Jeremy, who has started to become full of himself after being elected co-captain of the varsity soccer team, and her flirtatious best friend Chelsea starts dating Drew soon after his arrival. So why can't she get him out of her mind?

Even though Lizzie knows she should let go of her fascination with Drew, fighting fate isn't going to be easy.
Read my 4/5 Stars review for Remembrance by Michelle Madow
-Click Read More for the Rafflecopter form-



a Rafflecopter giveaway


This giveaway has ended. Thank you for all your participation! <3
Congratulations Mrs Williams! An email has been sent with instructions on how to redeem your gift. Happy reading!

Check out the sidebar for other giveaways.