-What's new in our book scene-
Happy book birthdays!
---
Tough, brainy alchemist Sydney Sage and doe-eyed Moroi princess Jill Dragomir are in hiding at a human boarding school in the sunny, glamorous world of Palm Springs, California. The students--children of the wealthy and powerful--carry on with their lives in blissful ignorance, while Sydney, Jill, Eddie, and Adrian must do everything in their power to keep their secret safe. But with forbidden romances, unexpected spirit bonds, and the threat of Strigoi moving ever closer, hiding the truth is harder than anyone thought.
---
Just as things have settled down in the off-the-map Long Island town of North Hampton for the magical Beauchamp family, everything gets turned upside down once more when Freya's twin brother Fryr, or "Freddie" as he's called now, returns from Limbo with shocking news - that it was none other than Freya's fiancé, Killian Gardiner, who set up his downfall. He begs Freya to keep his presence a secret, even from their own family, but somehow the irascible Freddie is still able to conduct many affairs with the town's young lovelies from his self-imposed exile. Until he falls for the wrong girl.
Buy: Amazon
, Kindle
, Book Depository
---
Reunited by Hilary Weisman Graham
Alice, Summer, and Tiernan are ex-best friends. Back in middle school, the three girls were inseparable. They were also the number one fans of the rock band Level3. But when the band broke up, so did their friendship. Summer ran with the popular crowd, Tiernan was a rebellious wild-child, and Alice spent high school with her nose buried in books. Now, just as the girls are about to graduate, Level3 announces a one-time-only reunion show.
Buy:
Amazon
,
Kindle
,
Book Depository
---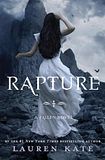 The sky is dark with wings . . . .
Like sand in an hourglass, time is running out for Luce and Daniel. To stop Lucifer from erasing the past they must find the place where the angels fell to earth. Dark forces are after them, and Daniel doesn't know if he can do this—live only to lose Luce again and again.
---
Lies Beneath (Lies Beneath #1) by Anne Greenwood Brown
Calder White lives in the cold, clear waters of Lake Superior, the only brother in a family of murderous mermaids. To survive, Calder and his sisters prey on humans, killing them to absorb their energy. But this summer the underwater clan targets Jason Hancock out of pure revenge. They blame Hancock for their mother's death and have been waiting a long time for him to return to his family's homestead on the lake.
---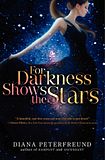 Generations ago, a genetic experiment gone wrong—the Reduction—decimated humanity, giving rise to a Luddite nobility who outlawed most technology.
Elliot North has always known her place in this world. Four years ago Elliot refused to run away with her childhood sweetheart, the servant Kai, choosing duty to her family's estate over love. Since then the world has changed...
---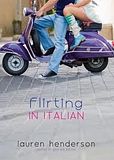 Flirting in Italian (Flirting in Italian #1) by Lauren Henderson
Four girls. One magical, and possibly dangerous Italian summer. Family mysteries, ancient castles, long hot nights of dancing under the stars . . . and, of course, plenty of gorgeous Italian boys!
Buy:
Amazon
,
Kindle
,
Book Depository
---
Connor knows that Izzy will never fall in love with him the way he's fallen for her. But somehow he's been let into her crazy, exhilarating world and become her closest confidante. But the closer they get, the more Connor realizes that Izzy's highs are too high and her lows are too low. And the frenetic energy that makes her shine is starting to push her into a much darker place.
---
Chosen Ones (The Lost Souls #1) by Tiffany Truitt
Sixteen-year-old Tess lives in a compound in what was once the Western United States, now decimated after a devastating fourth World War. But long before that, life as we knew it had been irrevocably changed, as women mysteriously lost the ability to bring forth life. Faced with the extinction of the human race, the government began the Council of Creators, meant to search out alternative methods of creating life.
---
Timepiece (Hourglass #2) by Myra McEntire
A threat from the past could destroy the future. And the clock is ticking...
Kaleb Ballard's relentless flirting is interrupted when Jack Landers, the man who tried to murder his father, timeslips in and attacks before disappearing just as quickly. But Kaleb has never before been able to see time travelers, unlike many of his friends associated with the mysterious Hourglass organization. Are Kaleb's powers expanding, or is something very wrong?