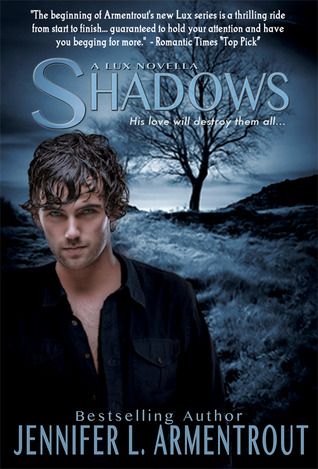 Shadows by Jennifer L. Armentrout
Series: Lux 0.5
ebook, 179 pages
Published February 21st 2012 by Entangled Publishing (first published February 20th 2012)
Genre: YA Paranormal
Source: Bought
Rating: 4/5 Stars
Buy:
Amazon
,
Kindle
,
Books on Board
,
Book Depository
Goodreads Summary:
The last thing Dawson Black expected was Bethany Williams. As a Luxen, an alien life form on Earth, human girls are…well, fun. But since the Luxen have to keep their true identities a secret, falling for one would be insane.
Dangerous. Tempting. Undeniable.
Bethany can't deny the immediate connection between her and Dawson. And even though boys aren't a complication she wants, she can't stay away from him. Still, whenever they lock eyes, she's drawn in.
Captivated. Lured. Loved.
Dawson is keeping a secret that will change her existence...and put her life in jeopardy. But even he can't stop risking everything for one human girl. Or from a fate that is as unavoidable as love itself.
---
My Opinion
Good but not as good as Obsidian. That's because I read Obsidian first and therefore Shadows is sort of a background read for me. I got to find out what actually happened to Dawson, one of the triplets who ended up dead. However, the fact that I know what would happen did made me cringe when it actually happened.
The writing flows and I enjoyed reading for both Dawson and Bethany's perspective. I think I can fall in love with the author's writing style. The characters' emotions are well captured and therefore it is an engaging read. Dawson is totally sweet! *swoons* And I love the sibling interaction and how they support each other. Fans of Daemon should totally read this and understand why he acted the way he did in Obsidian!
---
Quotes:
"It's just snow," Lesa said, rolling her eyes. "It's not going to hurt you."

Kimmy smoothed her hands over her blond hair. "Sugar melts."

"Yeah, and shit floats." Lesa took her seat, yanking out last night's English homework.

A deep, low chuckle came from behind, and Dawson grinned. The girl cracked him up.




"You were the twin sitting behind me in English."

Surprise flooded his face. "How'd you know? Most can't tell us apart."

"Your smile." Flushing, she wanted to hit herself. Your smile?




Dawson smirked. "There's something inherently wrong with the fact that Dee and I have to stand here and talk to you while you're in your boxers."

"True that," Dee murmured, making a gagging motion with her finger.
---
Books in the series:
---
About the author: Jennifer L. Armentrout
Website
|
Blog
|
Twitter
|
Facebook
|
Goodreads
Books on Board, Book Depository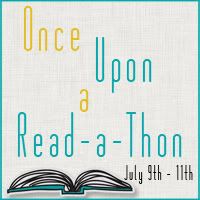 Reading this as part of the above Readathon