Let's welcome Debra Chapoton, author of Sheltered, for a little interview!
Hi Debra, could you tell us a little about yourself?
I'm a Christian, wife, mother, author, teacher, devoted game player, and forgetful reader. I love to eat and I hate to exercise unless it's to play a game like badminton or tennis.
Sheltered is about five troubled teens living together and having to confront demonic forces. How did you come up with this interesting idea?
I started with a desire to write a paranormal novel about demon-possession. I wanted to concentrate on the manifestations of demons as portrayed by historians. What people long ago saw as demon possession scientists and doctors today call epilepsy, schizophrenia, mental disorders, and so on. But what if that's not true? Or only half true? What if demons exist (and I believe they do) and what if they mimic those medical problems?
Was it difficult for you to put so many characters together in a book?
Not at all. I've taught hundreds and hundreds of teens and each one has been so distinctly different, unique, and fascinating that it wasn't hard to draw my characters from my class lists (insert evil laugh here). Of course, I made major and minor changes.
While you were writing, did you ever feel that you were one of the characters?
I insert a little bit of myself into every character's good and bad qualities, habits, speech, etc.
Where is your favorite writing spot?
I most often write on the love seat in the sunroom of our log home.
What is your work schedule like when you're writing?
I try to write about a thousand words in the morning and then edit like crazy. Thinking and plotting is an ongoing obsession and my husband is always accusing me of thinking about my books when it seems like I'm not paying attention to something else (and he's right).
Is there any particular author or book that influenced you in any way either growing up or as an adult?
I devoured all of Dean Koontz's scary books and tried to emulate his panicky tone when I wrote Edge of Escape, my first YA novel.
Will you have a new book coming out soon?
The Guardian's Diary will be out in January. It's about a teen boy who was born with a gruesome deformity that causes him to drag his foot. He faces some tough challenges and dangerous decisions. The story is told through the eyes of his guardian angel.
And I just finished a young adult novel in which the teen characters maneuver through a supernatural world, yet there are neither angels nor demons in this story. Its tentative title is Pocket of Uncertainty. I think I may self-publish it in the spring while I shop for a new agent.
Is there anything you would like to say to your readers?
Look for clues, themes, motifs, and hidden messages in my books because I like to hide things that are only noticeable on a second reading. Also, nobody seems to notice the demon hidden on the cover (play creepy music here). Can you see it?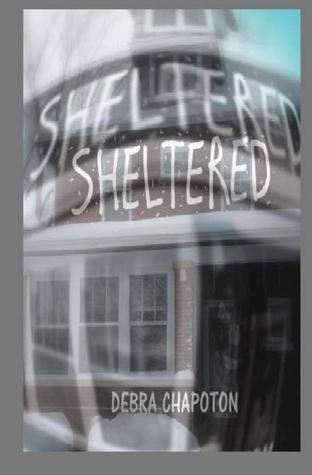 Summary:
Living together unsupervised, five troubled teens confront demonic forces and are compelled to deal with their problems in distinctly different ways. Paranormal meets psycho meets Goth in this story of a supernatural haunting and budding love.
High school junior, Ben, hacks into his step-father's real estate holdings and provides rooms in an old two-story house to various outcasts: the schizophrenic kid, the angry Goth girl, and the homeless girl who worships him. When Megan needs a place to live she comes to the rooming house with a different set of problems and the ability to confuse and attract Ben.
One by one strange and mysterious occurrences stretch the teens' beliefs in the supernatural. How they deal with demons, real and imagined, has tragic as well as redeeming consequences